Concept
Art Direction
Employer branding
Design
Photoshoot
Video shoot
Employee acquisition video
Campaign
Digital ads
By pairing doughnut featured hero images with verbatim quotes from employees we get a fun and authentic employer brand.
Challenge
Enhance the existing employee culture to support in the delivery of planned business growth by switching employees from maintenance mode to growth mode. Clarifying who Krispy Kreme is and how their people work together. In addition, articulate the positive culture and educate potential candidates to secure capabilities for growth.
Solution
Clearly articulate, through messaging and engaging visuals, the benefits of Krispy Kreme as an employer. The employee culture is very positive and has a family feel that's very inclusive. Although Krispy Kreme's employees are happy and already love the brand, we needed to share this with prospective talent and raise awareness of the brand. We did this by articulating that even though each individual may play a small role in the big picture, their contribution has a much larger impact than they may see. It's all about Little moments, big possibilities. Every moment counts, and those moments all add up.
Employer value proposition video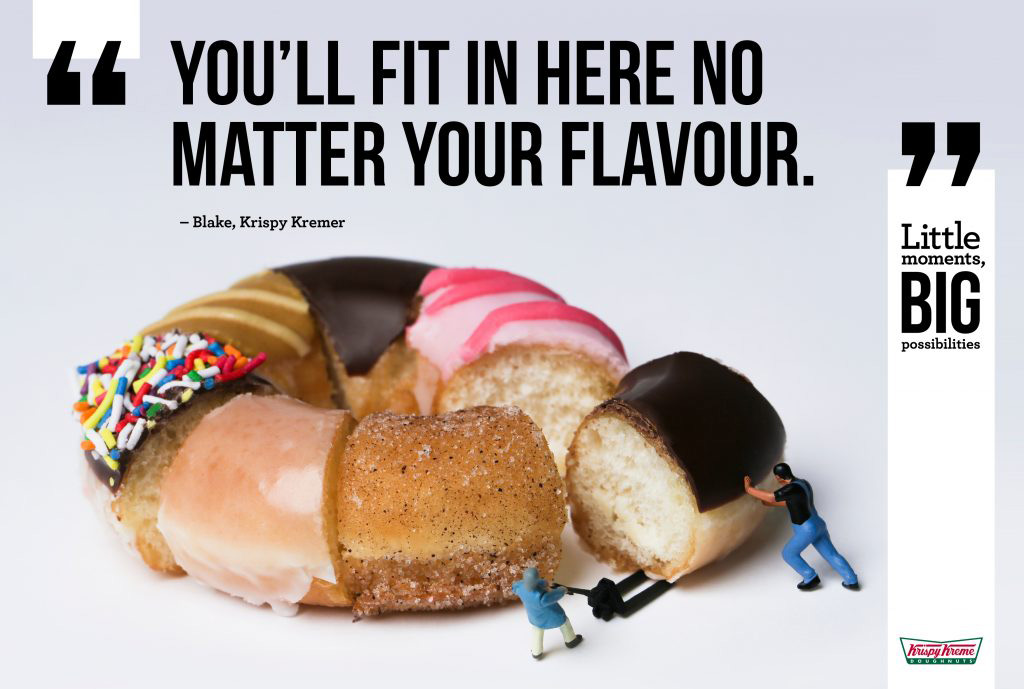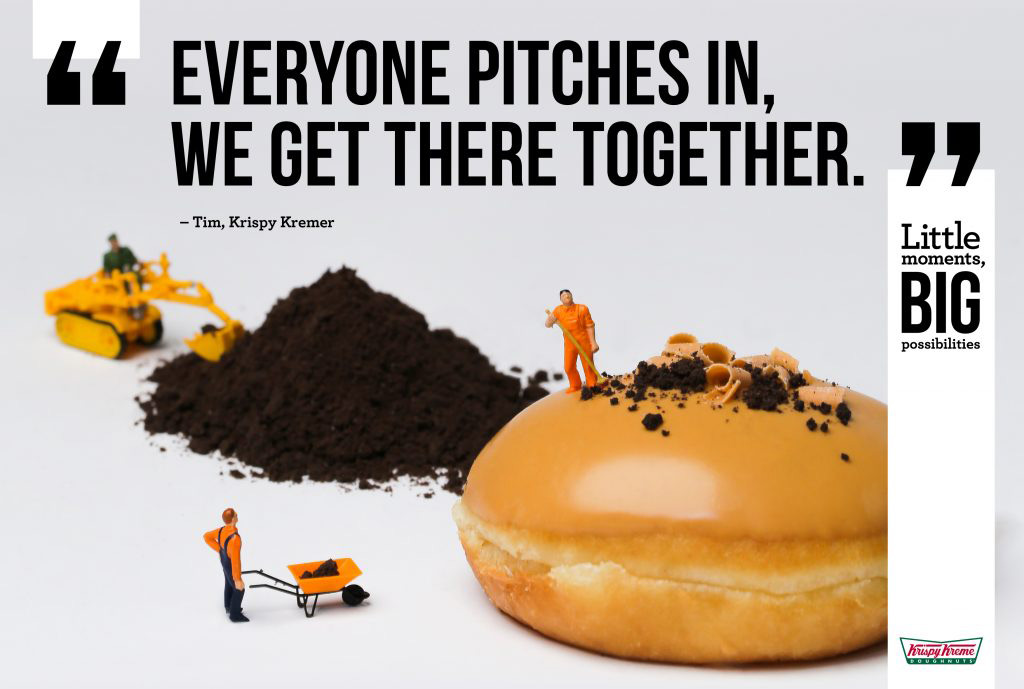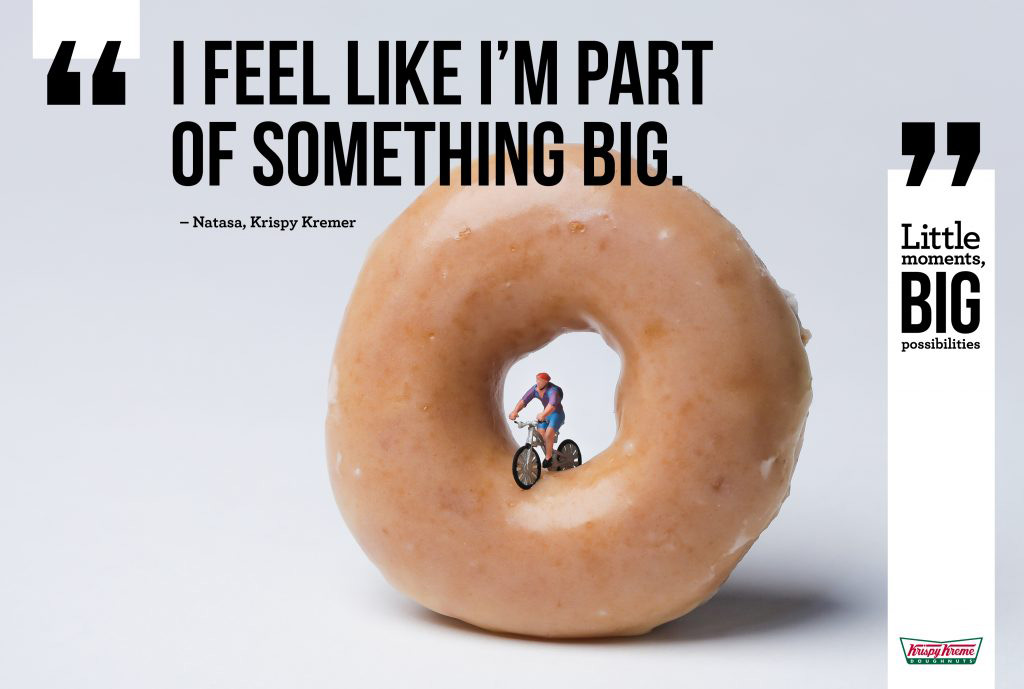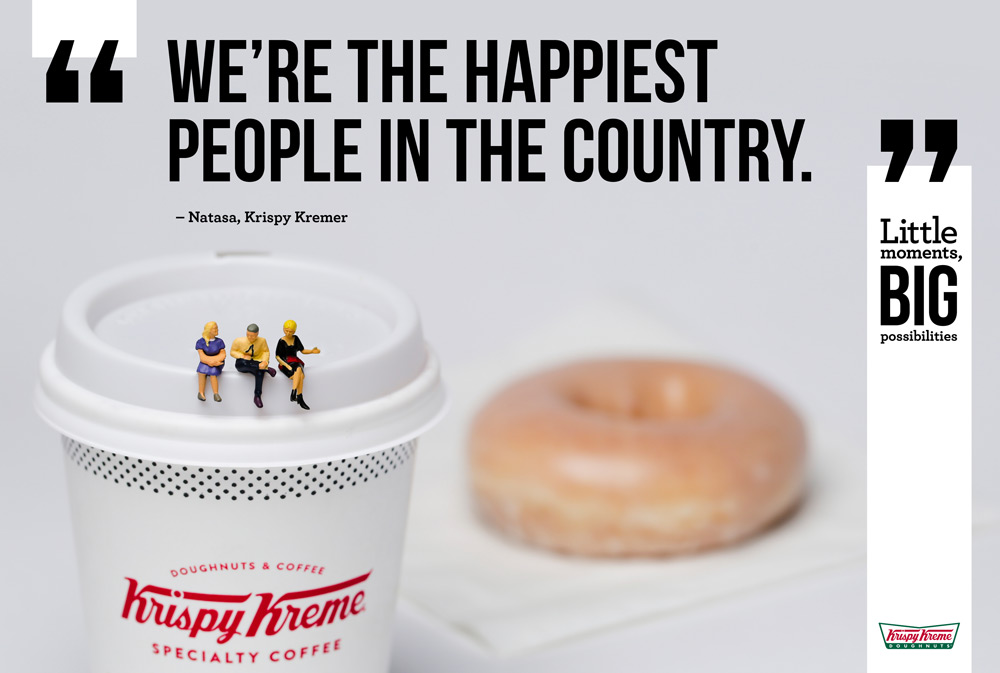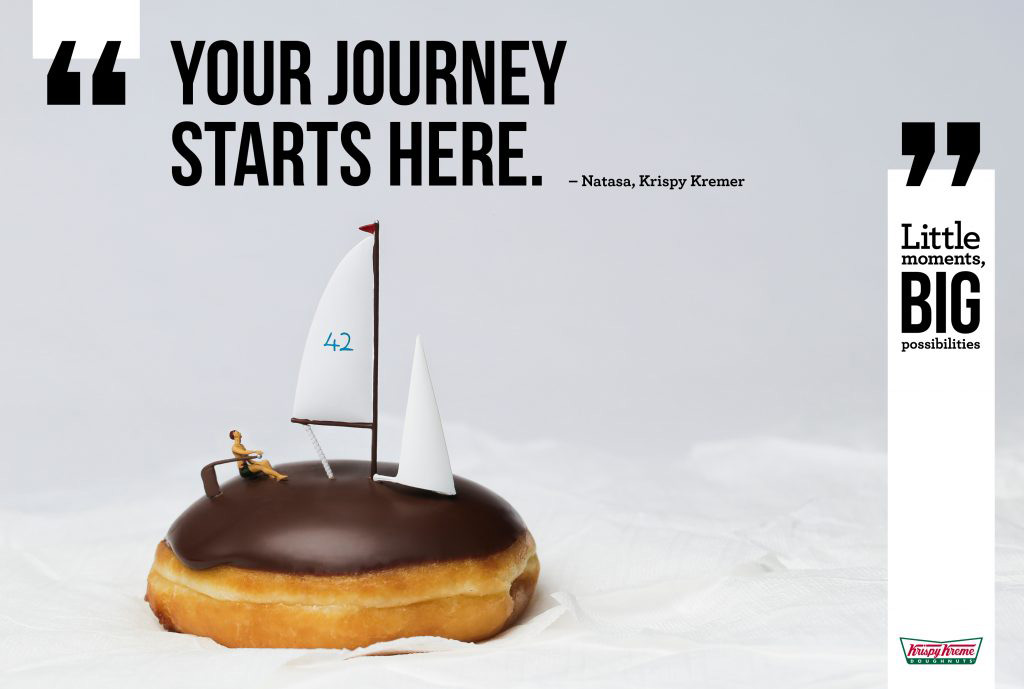 Employer brand guidelines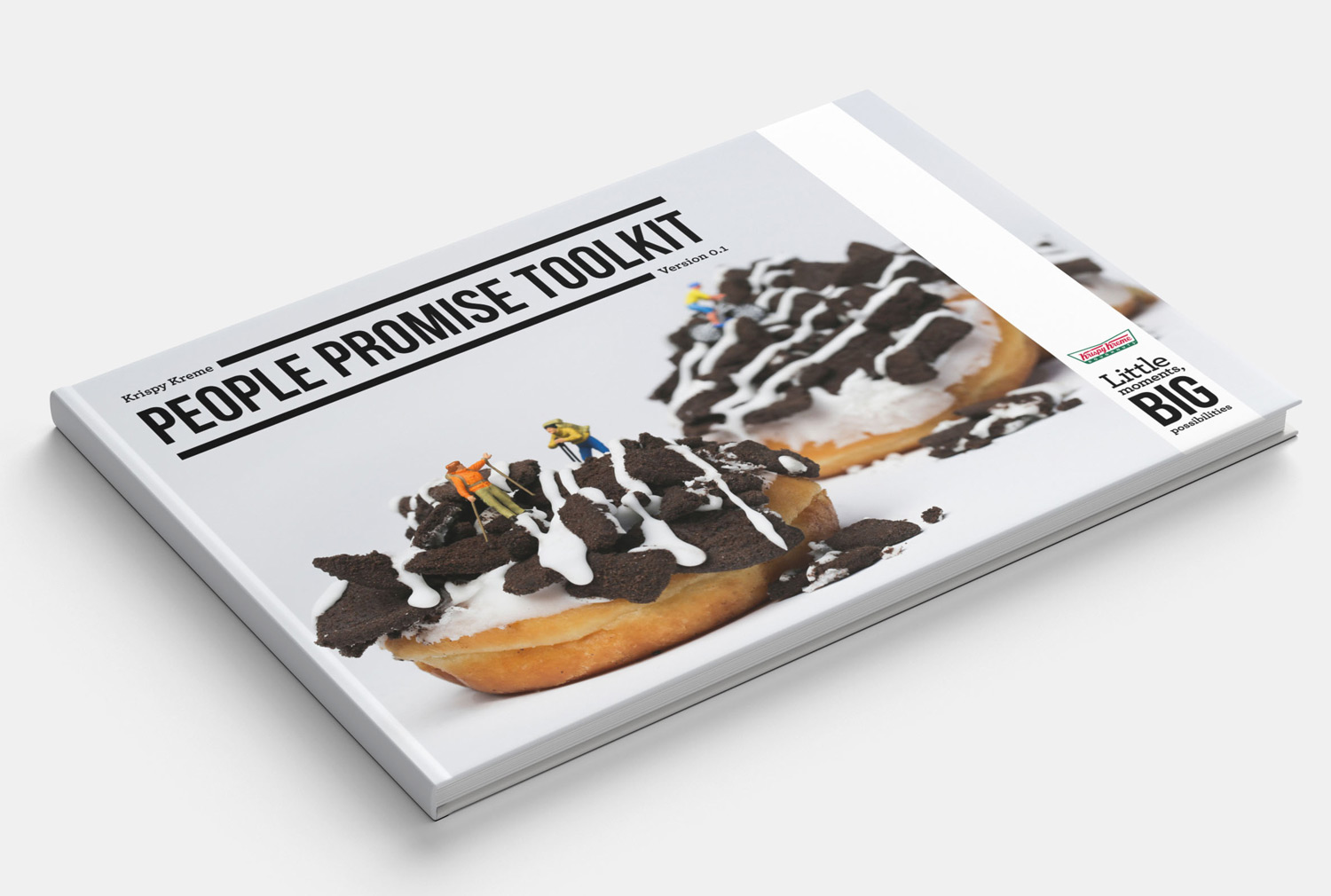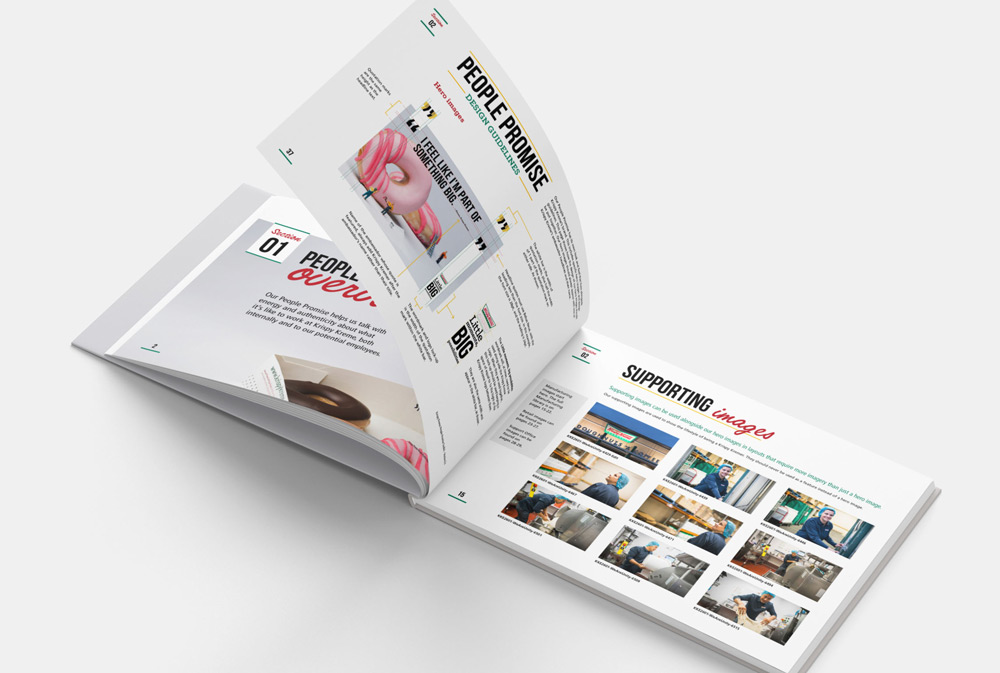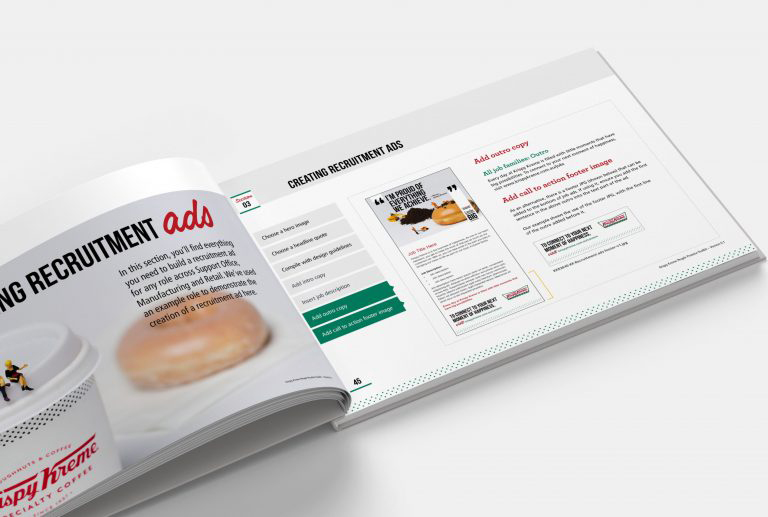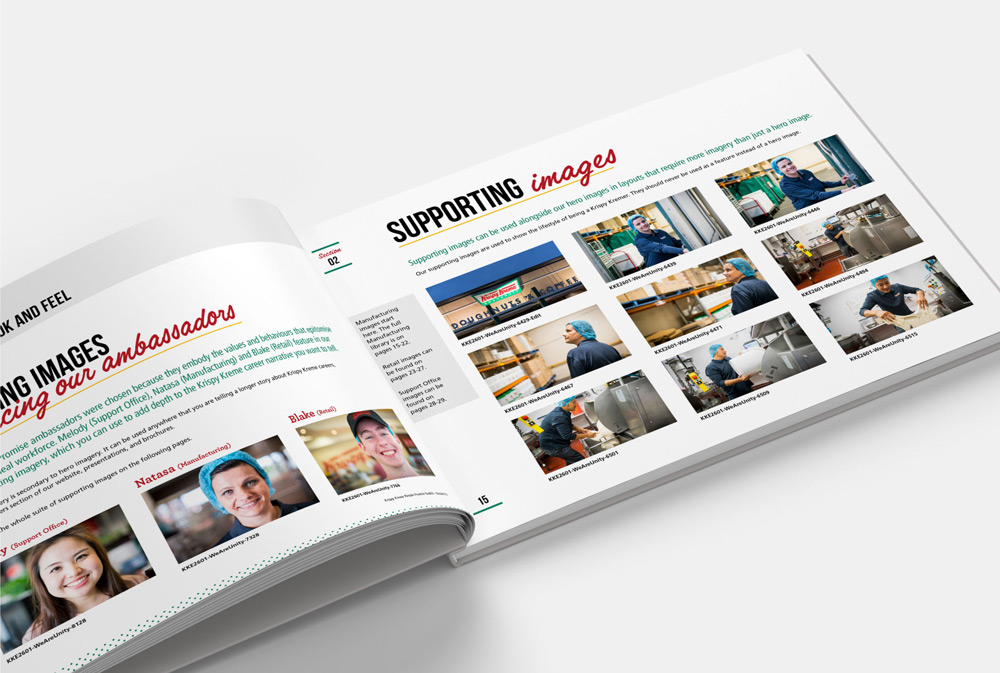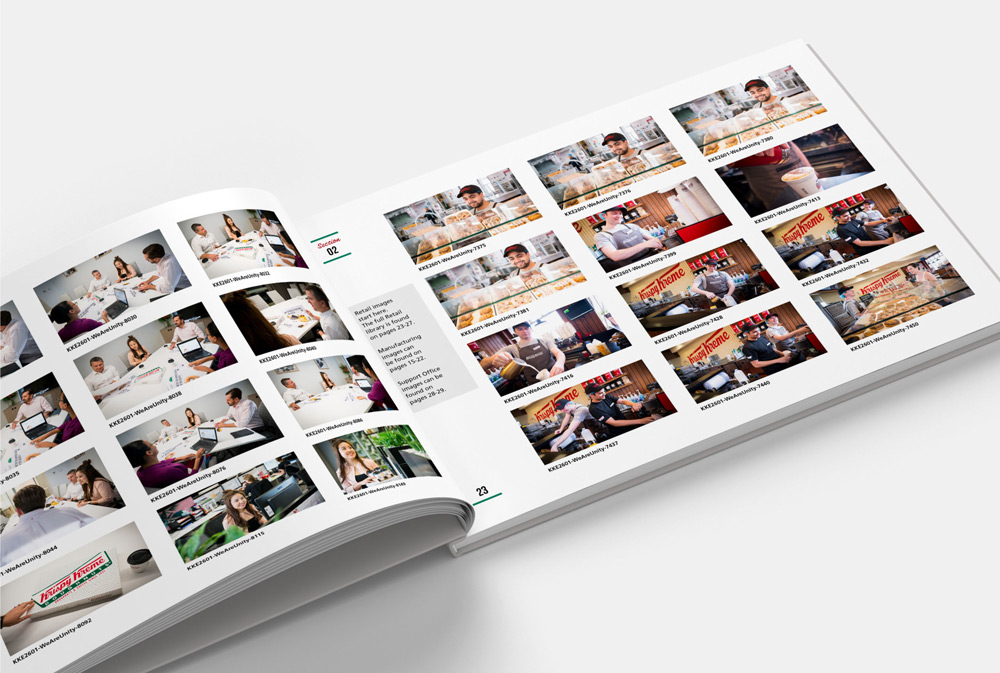 Careers promotion on website